Social Sustainable Development
The purpose of socially sustainable development is to secure equal opportunities for people, to achieve fundamental rights and basic conditions of life, and participation in decision-making in their own country and globally. The idea of ​​social sustainability is to ensure that the conditions of well-being are passed down from one generation to the next. Global issues of social sustainability include population growth, poverty, food, health, gender equality and education.
The Government's Sustainable Development Program also mentions promoting employment, preventing exclusion and securing an aging population, improving the health, comfort and social functioning of the working, living and living environment, as well as supporting the health and functioning of the population as measures to promote social sustainability.
A safe, healthy, comfortable and accessible working/learning environment, as well as the functioning of the educational community as a social entity, could be considered as socially sustainable. It is important that the wellbeing, safety, health and well-being of staff and students are systematically taken care of, for example through staff policy, occupational safety, health, social and educational guidance, and special education. At the individual level, social sustainability means creating the conditions for life management, self-responsibility, pursuing sustainable lifestyles, understanding and learning the meaning and impact of one's own activities.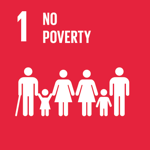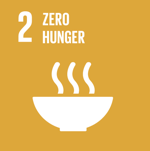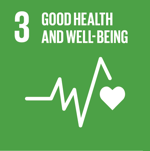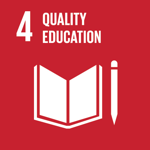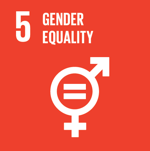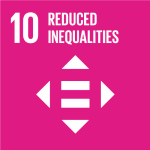 ---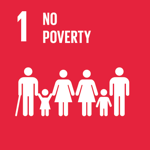 'No poverty' is part of social sustainability. It aims to eliminate poverty in all its forms everywhere. Although poverty has declined significantly in recent decades, the latest research estimates that around 11% of the world's population, or 783 million people, will remain in extreme poverty in 2013. According to the World Bank, that number has fallen to 10% in 2018. Extreme poverty means that people live on less than $ 1.90 a day – the limit has been raised from $1.25 to changes in price levels. The UN member states aim to eradicate extreme poverty completely on Earth by 2030.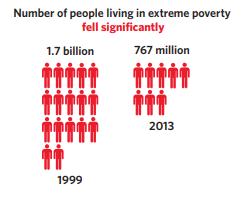 Poverty in Finland
In Finland, an increasing number of people are affected by poverty. 13% of Finns live below the poverty line, compared with 7% in 1995. In Finnish society, income is strongly divided according to education, labor market status, age and life cycle of the household. In Finland, poverty is measured by the relative poverty rate, where the household has less than 60% of the average income of the population.
Long-term unemployment, poor working conditions and hard work, low living standards, poor health, unhealthy lifestyles and lack of social support are often linked to poverty.
---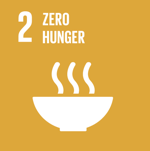 'No hunger' is part of social sustainability. It aims to eliminate hunger, achieve food security, improve nutrition, and promote sustainable agriculture. In 2017, 151 million people under the age of five suffered from chronic malnutrition due to short stature, 51 million were underweight, but 38 million were overweight. It is estimated that every fourth child in a developing country is underweight, but there is more to malnutrition. An undernourished child does not get enough protein, energy and trace elements. Diarrhea, respiratory infections or other diseases are life threatening to malnourished children.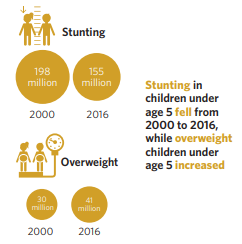 Hunger in Finland
Almost half a million Finnish revenues do not have reasonable enough minimum volume and multiforced to rely on regular food aid. Bread queues created during the recession of the 1990s have remained permanently on the street to replace the tears of the welfare state. However, every third food aid queue feels ashamed. Bread queues, which became known in Finland during the 1990s, have remained on the street scene.
Watch a video of the bread queue
---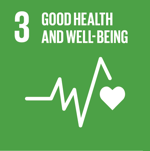 'Health and well-being' is part of social sustainability. It aims to ensure a healthy life and well-being for all. Deaths among children under the age of five have decreased globally by 47% from 9.9 million in 2000 to about 5.6 million in 2016. During the same period, newborn deaths decreased by 39%. Even in the areas where the challenges are greatest, there has been considerable progress. Since 2000, maternal mortality in sub-Saharan Africa has fallen by 35% and deaths among children under the age of five have halved. Environmental issues are also central to health promotion. For example, more than seven million people die each year from diseases caused by air pollution. This figure is higher than the total deaths due to malaria and HIV / AIDS.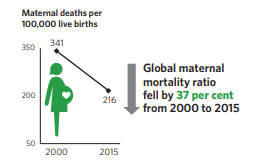 Occupational Safety and Health
The Occupational Safety Act also applies to the work of a pupil or student in connection with education (section 4). The law includes the obligations of both employer and employee. Therefore, the pupil must also comply with occupational safety legislation. The pupil should use and maintain appropriate protective equipment as seen fit. In accordance with the instructions given to the pupil, the pupil should ensure that his work does not endanger him or others in the classroom. At least the following points should be considered: mechanical hazards, physical hazards, accidental hazards, physical strain, ergonomics, chemical and biological exposures, and mental strain.
Social Media
Social media is one place among others to interact with others. It involves things like being with everyone else. In social media, we exchange messages, rejoice and go crazy together, participate and be influenced, but we can also face setbacks, upset our minds and be bullied. Social media is not separate from the rest of social life, but is part of it. A rational user of social media will control how it is used and treat it like any other interaction with people.
Life management
Many aspects of life such as health, relationships, environment and hobbies influence the student's well-being, quality of life and ability to study. In life, everyone should attain a state in which they feel they have control over their own lives.
---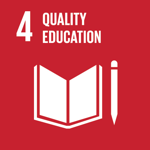 It is important in social sustainable development that diversity, balanced growth, and the rights of all are valued and respected. 'Good education' is part of social sustainability. It seeks to ensure equal, high quality education and lifelong learning opportunities for all. Differences in schooling opportunities affect life and limit opportunities. Therefore, particular attention must be paid to securing access to education for groups of vulnerable individuals. Indigenous children, children with disabilities and children living in poor rural areas need special attention. According to the 2017 SDG report, the richest 20 percent of children were successful.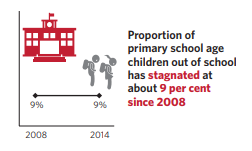 Finland has a high level of education. Differences in learning outcomes between schools are small and almost everyone completes primary school within the target time. Pre-primary, primary and lower secondary education is free of charge, and even after that, it is largely free of charge. The aim is for everyone to have access to quality education, regardless of family income, and to become active citizens.
The education system includes early childhood education, pre-school education, basic education, post-secondary education and higher education.
---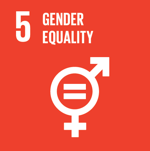 'Gender equality' is part of social sustainability. It aims to achieve gender equality and strengthen the rights and opportunities for women. The amount of housework is not evenly distributed among families: according to a study covering around 90 countries, women spend about three times as much time on unpaid domestic and care work as men. This also diminishes their chances of gaining employment, studying or participating in other activities outside the home.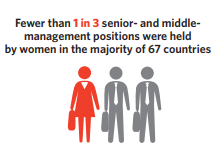 One of the world's leading countries in promoting equality is Finland. Finland was the first country in the world to grant full political rights. Equality is a social innovation that has brought social renewal, development and prosperity to society, with the contribution of both women and men. Finland's agenda is to get a global commitment to equality. Finland wants to redefine the concept and bring equality back into the limelight.
---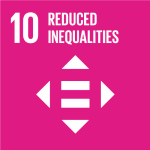 'Reducing inequalities' is part of social sustainability. It aims to reduce inequalities within and between countries. Inequality is linked to wealth and income, as well as political participation and discrimination. While income disparities between countries have narrowed, inequalities within countries have increased. For example, in developing countries, income disparities increased on average by 11% between 1990 and 2010.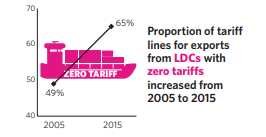 Inequality manifests itself in many ways in the lives of children, both in their childhood and in their future. In Finland, inequality particularly affects children who are vulnerable to disability, minority background, or skin color.
Social skills, such as accepting and respecting others, and working together, are constantly used in the everyday life of an institution. Together, we can try to invest in community, form friendships, prevent bullying, and build relationships among student groups. It aims to build a safe and welcoming growth environment for students and to strengthen community spirit. Practical methods include small group activities, interaction skills groups, student union activities, and the early intervention model.